Learn what 100% New Mexico initiative evaluators tell us about overcoming the challenges of ensuring ten vital services for 100% of families.
What are the results we seek? Quite simply, our 100% New Mexico initiative is committed to ensuring that all our children's lives can be trauma-free and that all our family households can be healthy, safe, and self-sufficient. To create the family, school, and community environments that provide our families with the best chance at surviving and thriving, we are working to ensure that each county provides timely access to ten vital services. In the words of public health, we are transforming the adverse social determinants of health into positive ones.
Determinants are those services that determine our health, safety, education, and overall quality of life. Behavioral healthcare is a determinant of health. Affordable and safe housing is a determinant. The services described in the book 100% Community: Ensuring 10 vital services for surviving and thriving are ten determinants. The well-being of every family in New Mexico depends on access to these services. With our children's safety in the balance, we are an initiative that can't afford to fail.
We rely on independent evaluators for the answer. 
"In 2019, the Anna, Age Eight Institute (AAEI) was formed as a higher education-sponsored program with the mission of ensuring that every family in New Mexico has equal opportunity to thrive, with access to ten vital services to address adverse childhood experiences (ACEs), family trauma, and adverse social determinants of health. Based on social-ecological theory and a public health approach, the AAEI developed and launched the 100% New Mexico initiative, which has at its base a collective impact (CI) data-driven strategy meant to accelerate long-term, community-driven systems change. Within a county-based initiative, local representatives from these ten surviving and thriving services are organized as local Sector Action Teams that form the structure to implement CI, guided by the four-step phase of continuous quality improvement (CQI): assessment, planning, action, and evaluation focused on removing barriers to services."
"The model's intentionality about reaching across sectors, coupled with specific action steps to address family burden of navigating a decentralized system of services, also motivated participants. Participants embraced the vision of building a family-centered service approach that is more responsive to the community."
"The findings demonstrate that supporting local champions to develop their initiatives by leveraging county assets, relationships, and supports, including conducting a county-wide survey and applying results, contributed to progress in mindsets to one of collective action."
Read the article in its entirety in the journal.
How does New Mexico transform?
Our 100% New Mexico initiative began with the publication of our book Anna, Age Eight, which shared the story of a child who fell between the cracks of child welfare and local government, schools, and the healthcare system. This was not an exercise in finger-pointing (there's plenty of blame to go around). It was a call to action. We knew from working in child welfare that the answer was radically simple. We had to assess our families' access to services through a countywide survey, then empower local stakeholders to address the service barriers described in the survey report. This meant doing what's never been done anywhere in the US, designing a countywide strategy to transform the adverse social determinants of health into positive ones in every community within a county's border.
Three measurable activities lead to results.
First, we had to create a way for each county to build or strengthen the vital services that would mean the first five years of life are trauma-free without exposing our children to adverse childhood experiences. Second, we had to develop strategies to ensure that students in kindergarten through their senior year were in safe community schools with the resources to support academic achievement and address ACEs and trauma among the student population and their families. Third, we had to provide our local initiatives the keystone strategies for providing ten vital services in a one-stop service hub with the 100% Family Center project and Community Schools for 100% project.
There exist many ways to measure progress.
Four years ago, when the Anna, Age Eight Institute opened and we launched the 100% New Mexico initiative, we thought we would focus on only three counties: Doña Ana, Rio Arriba, and Socorro. Today, we are engaged with 18 counties, representing more than 85% of New Mexico's population, and we are a four-person institute working tirelessly in a groundbreaking statewide experiment that's never been tried. Every county initiative is at a different place in one of the capacity-building phases of assessment, planning, action, and evaluation. All this activity, powered primarily by volunteers (thus far), has accomplished amazing activities. Their largest initial challenge was mobilizing stakeholders from ten sectors to conduct the 100% New Mexico Countywide Survey. This means that, unlike 49 other states, we know the degree to which families seek ten vital services and are confronted with service barriers.
We track the many moving parts.
This survey work and sharing of survey results is no small feat. It requires mobilizing, networking, dialoguing, and many hours going to shopping centers, sporting events, food pantry parking lots, places of worship, and schools to listen to parents and hear of their struggles to connect with services. This is only part of what we measure, and it is just the start of the initiative as we have to transform service barriers in ten sectors across each county into organizations that can meet local needs. To do this, we must build 100% Family Center: One Stop Service Hubs and community schools as service hubs to meet the urgent needs of untreated health challenges and all the public health and education challenges that arrive with the adverse social determinants of health.
As you read our research briefs, reports, and articles, you will see how we measure our work in each county to identify challenges, celebrate and share successes, and identify how we fund the solutions in urban and rural New Mexico.
Who's evaluating the transformation?
The 100% New Mexico initiative is guided by robust evaluation provided by Chapin Hall at the University of Chicago. Chapin Hall focuses on a mission of improving the well-being of children and youth, families, and their communities. Chapin Hall combines rigorous research methods and real-world policy expertise to accelerate the use of data and evidence in policy-making and program implementation. Longstanding partnerships with government agencies, nonprofits, and philanthropy are at the heart of our approach.
We are measuring multiple aspects of the initiative to capture how a state transforms adverse social determinants of health into positive ones, as there is no precedence for this. The Anna, Age Eight Institute, and our local initiative partners are writing a state-of-the-art blueprint on this process each day.
We are especially proud of the first article published in a peer-reviewed journal highlighting our work and expect more to follow as we share with the nation how New Mexico is implementing the first statewide university-sponsored initiative providing to each county the skills, resources, and funding strategies to ensure the positive social determinants of health.
The truth is simple.
Over the last four years, we have learned a lot. We know the challenges and how to fix them. All that's lacking is the buy-in to ensure the health, safety, and education of 100% of New Mexico's children and students are the number one priority of New Mexico.
Our transformational 100% New Mexico initiative is guided by web-based, self-paced courses provided free to all New Mexicans. If you are outside of New Mexico and are interested in learning more about the initiative or taking our courses, please contact us for more information. Whatever your familiarity with the 100% New Mexico initiative or your interest in participating, we have a course that is the perfect fit for you. Explore our courses while connecting to other local champions.
A Child's Right to Survive & Thrive Course
You can ensure safe childhoods. In this groundbreaking course, initiative co-developers Dr. Katherine Ortega Courtney and Dominic Cappello, authors of Anna, Age Eight and 100% Community, introduce you to "Anna's story" and the strategies to ensure 100% of children, students, and families can thrive.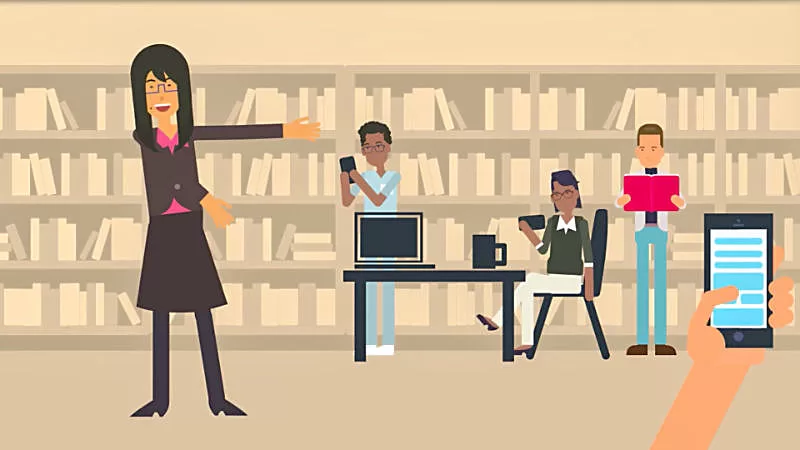 100% Initiative Leaders & Action Team Courses
Turn caring into action! If you are joining or are already part of a local action team, get an overview of your local initiative and learn how to make measurable and meaningful change by building one-stop service hubs, community schools, and other technology-empowered, innovative strategies.