100% CHAVES ACTION TEAMS
Youth Mentors@100%
Our action team is working to ensure quality services for all Chaves County residents.
The page provides to county residents an overview of the county initiative's Youth Mentors Action Team, committed to ensuring quality care for all residents.
WE SEEK TO ENSURE TRAUMA-FREE CHILDHOODS, RESILIENT FAMILIES AND WELL-RESOURCED COMMUNITIES
The county initiative's Youth Mentors Action Team's mission is to identify gaps in county services; strengthen service organizations; and create a networked countywide system of services, timely support and empowerment. The team will identify solutions that meet the needs of those county residents with and without access to internet services or personal transportation.
The Action Team works with partners in the youth mentor systems field to ensure that all county residents have timely access to the services they need. This includes assessing to what degree county residents have easy access to services and identifying barriers and their causes. Barriers may include prohibitive costs, lack of personal or public transportation and lack of awareness of services offered. Innovations in this area include a variety of evidence-informed strategies shown to improve overall access and quality of services.
The Action Team is also working to ensure technology-based solutions such as using video-conferencing to serve residents online, as well as in face-to-face environments. Addressing the digital divide is part of the action team's work.
The Action Team, one of ten teams focused on ensuring vital services, is guided by the frameworks of continuous quality improvement, collective impact and adaptive leadership, with ongoing support from the Anna, Age Eight Institute.
Access to youth mentors is vital in order to prevent adverse childhood experiences and social adversity. Youth mentor systems, part of the ten vital services for surviving and thriving, helps prevent ACEs and social adversity and supports us as we endure challenges caused by public health crises and economic disruptions.
UNDERSTANDING ACEs AND TRAUMA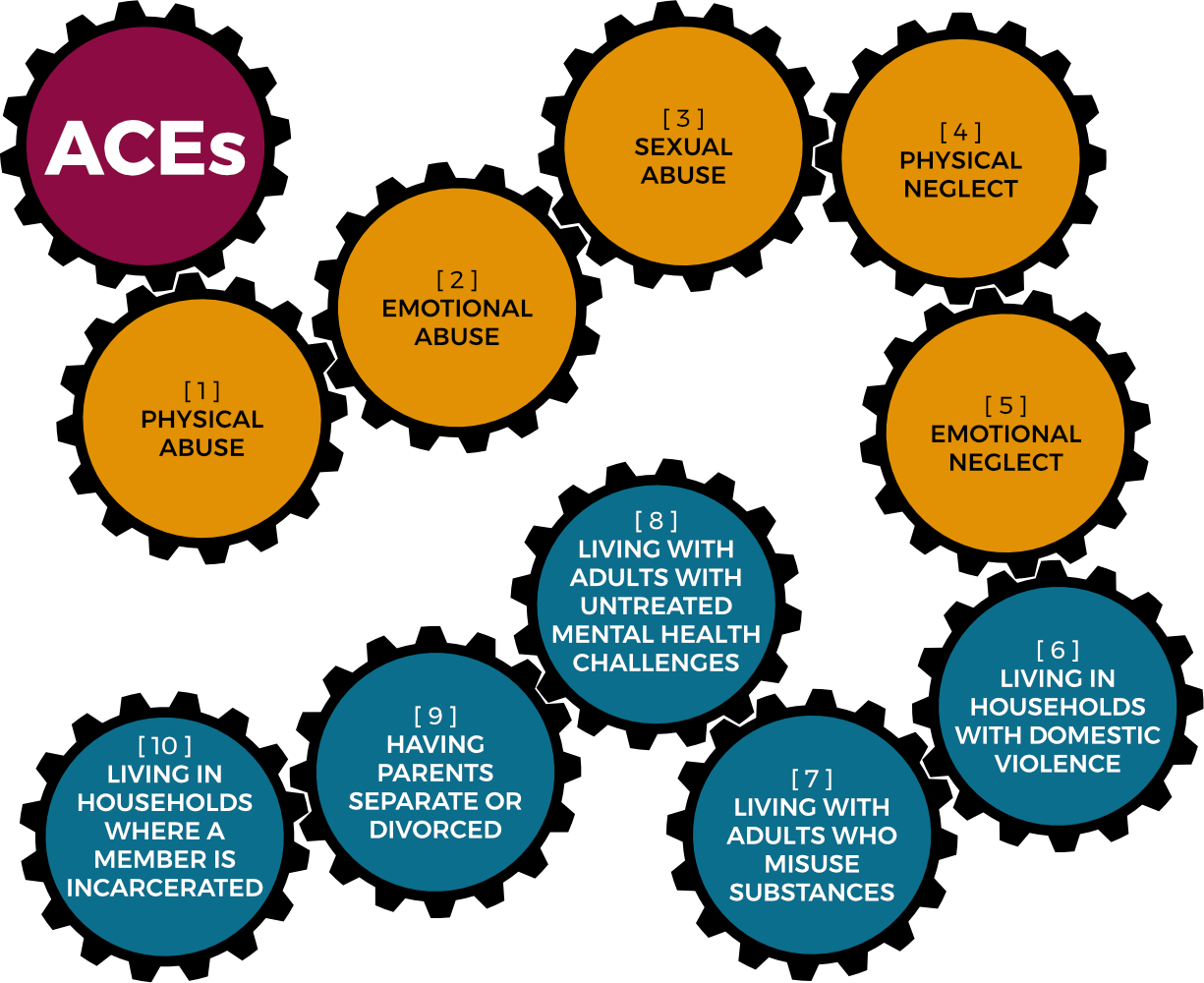 WHAT ARE THE ROOT CAUSES OF SERVICE DISPARITIES?
The Anna, Age Eight Institute works with each county initiative to assess and analyse the root causes of local service disparities, identifying within each community the historical challenges.
Ensuring Services: A Local Challenge
People face different levels of hardship and risk during a pandemic directly related to their level of access to the 10 vital services for surviving and thriving. Inaccessible medical care, a lack of housing and food programs, and greatly increased joblessness during the associated economic downturn take a tremendous toll on families. It doesn't have to be this way.
DATA GUIDE US TO SOLUTIONS IN ALL COMMUNITIES WITHIN A COUNTY'S BORDERS
With data from the 100% New Mexico Survey and other sources, a local action team will be able to identify where in the county the need for services exists and what barriers make access difficult for residents. For each barrier, there are numerous evidence-informed solutions waiting to be implemented by local stakeholders, working in a collaborative process.
WE ARE ASKING LOCAL RESIDENTS ABOUT THEIR ACCESS TO ALL VITAL SERVICES AND THE BARRIERS THEY FACE.
The Action Team engages in the data-driven, four-step process of continuous quality improvement (CQI) to identify and address gaps to vital services.
Step 1: Assess gaps in vital services
Step 2: Plan in a collaborative process to address gaps
Step 3: Act with county/city alignment to increase vital services
Step 4: Evaluate all progress toward measurable results
The Action Team's local CQI process is fully supported by the Anna, Age Eight Institute through technical assistance by staff with expertise in assessment, planning and logic model design, project management, program implementation, IT strategies, communication and evaluation.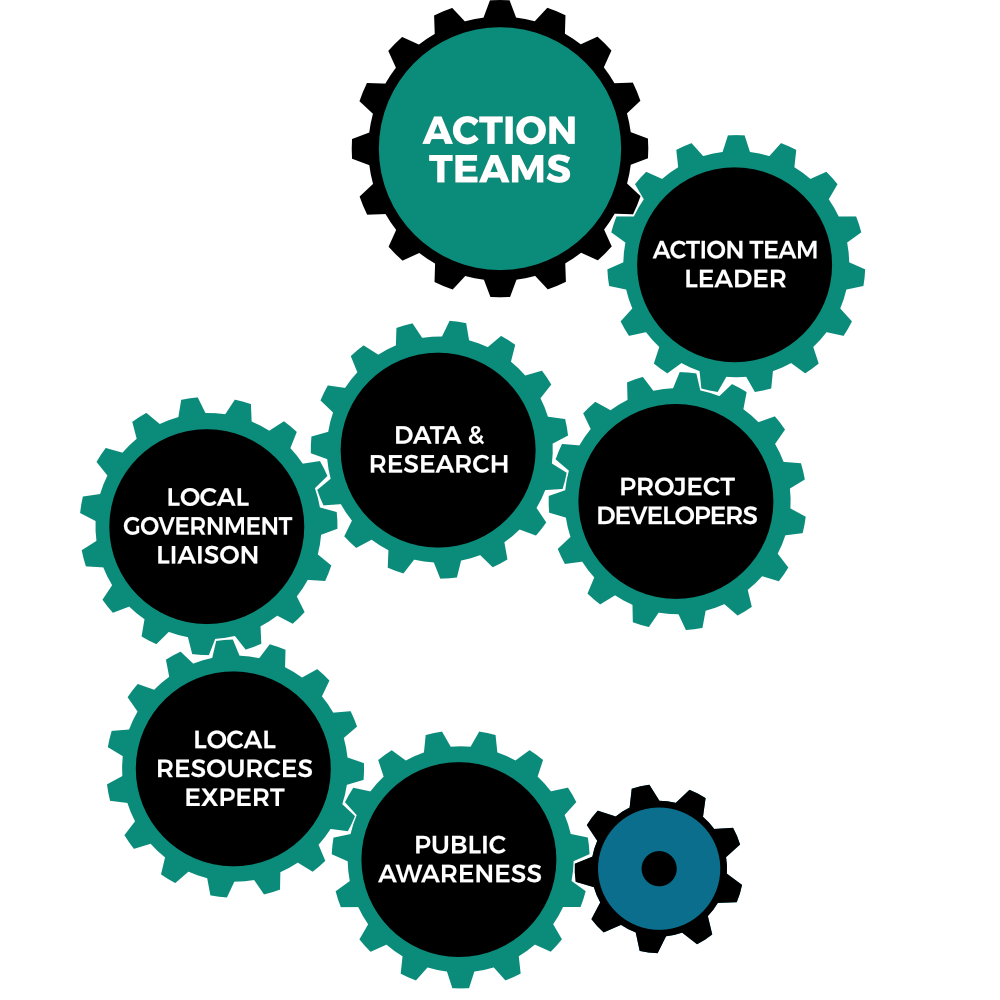 100% action team members from all ten sectors work on three key strategies to increase access to vital service. The initiative's three key strategies: 1) creating a 100% Family Center which is a "one-stop shop" and central hub for ten vital services, 2) making every school a fully-resourced community school which serves as a service hub with ten services, and 3) ensuring internet access across the county to make web-based services and supports a reality.
THE ACTION TEAM WORKS IN COLLABORATION TO CREATE A COUNTYWIDE SYSTEM OF HEALTH, SAFETY AND RESILIENCE
Each of the county initiative's ten action teams coordinate their work with one another, along with representatives from state, county and city government. The initiative is a countywide capacity-building process that is focused on alignment of activities with agency leadership, stakeholders, elected officials and partners in the private sector coordinating efforts to achieve a shared goal: a fully-resourced county where 100% of residents can thrive.
To get more information on the county initiative's Action Team, or to share insights and expertise, please contact us.