NEW MEXICO
100% Family Center
Explore our idea for a one-stop hub to link families to ten vital services for surviving and thriving
This page provides residents with an overview of the 100% Family Center, a model for a one-stop hub for ten vital services for surviving and thriving.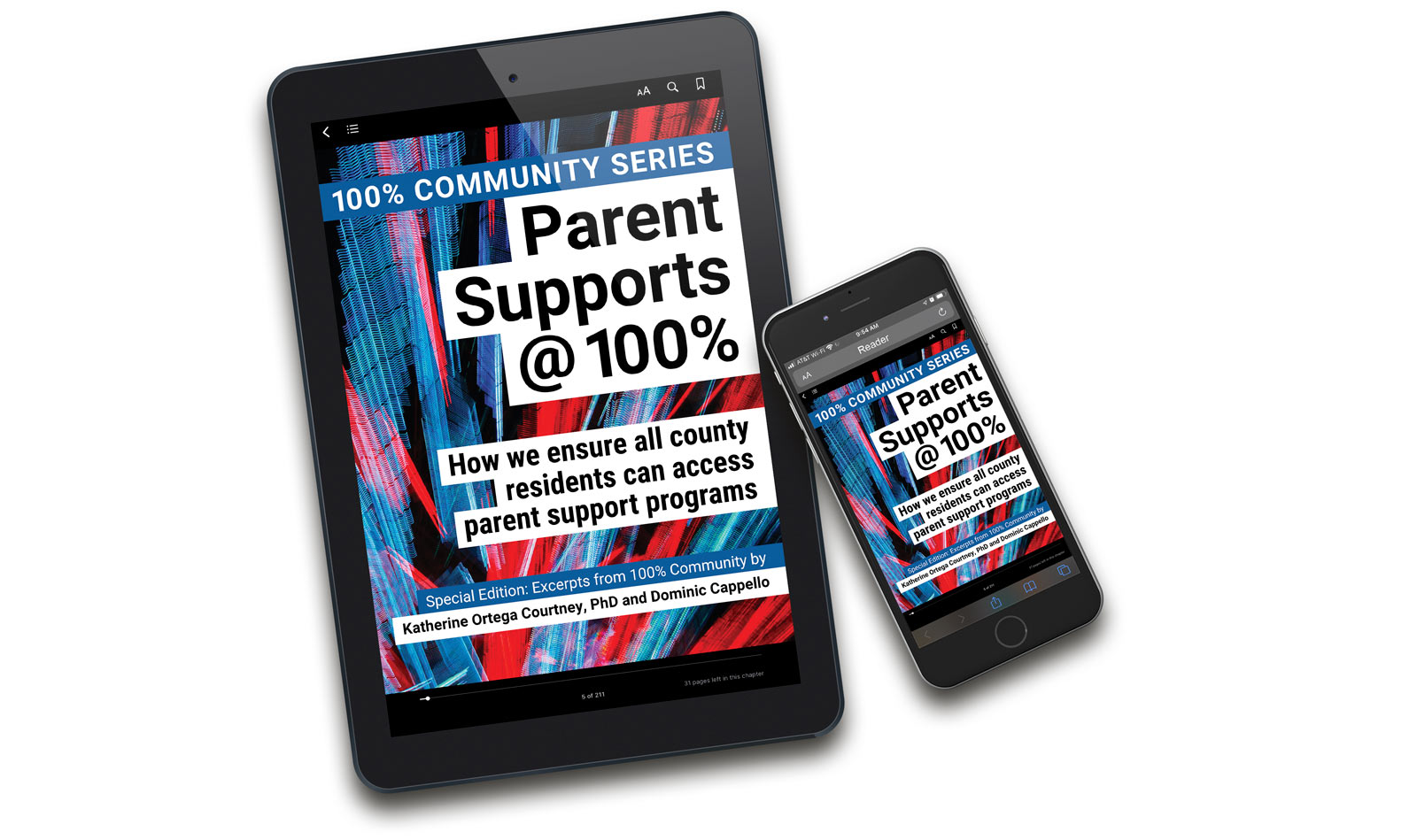 EXPLORE A GROUNDBREAKING MODEL
The 100% Family Center represents a new strategy for counties to consider developing. The proposed 100% Family Center has many functions to meet the vital needs of residents, ensuring their access to the ten vital services for surviving and thriving. The 100% Family Center will work in alignment with all service providers to strengthen existing services that prevent adverse childhood experiences, family trauma, social adversity and all related health challenges. The goal of the 100% Family Center is to be the one-stop service hub for the ten vital services.
The Center can be staffed with existing service providers from local organizations representing the following sectors:
Surviving Services
Medical/Dental Care
Behavioral health care
Food security programs
Housing security programs
Transportation services
Thriving Services
Parents supports
Early childhood learning programs
Fully-resourced community schools
Youth mentor programs
Job training
Each 100% Family Center can be customized to meet the needs of the community, city and county. Services might be made available on site or staff serving as navigators can link youth and adults to neighboring services. 
The Center is part meeting place, part community center, and part service center. It's also, with the 100% New Mexico initiative action teams based there, an empowerment space where projects are developed to increase resident's health, safety, resilience, education and job readiness.
The Center's design can take many forms, reflecting the local culture. The most important aspect of the design is that it communicates one powerful message to all family members, "You are welcome and we are here to support you."
The Center is wired for internet access and all guests are empowered to explore web-based services, support and public health information.
The goal of the 100% Family Center is to strengthen the capacity of each community within the county's borders to create a seamless and networked countywide system of care, safety, education and empowerment for 100% of residents. The 100% Family Center, a one-stop service hub, provides a user-friendly, efficient and cost-effective strategy for delivering vital services.
Meeting the need
In our 100% New Mexico countywide surveys across New Mexico, residents reported the following barriers to services. Note that some services may include almost all barriers while others include a handful of specific challenges. Our county report offers details for county-based 100% New Mexico initiative action teams to analyze.
Costs too much
Wait list is too long
No insurance coverage
I can't find a provider
Appointment times don't work for me
It's too far to travel
I don't have reliable transportation
I feel bad and/or worried about going
I don't don't know where to get this service
They don't speak my language
I was told I don't qualify
This service does not exist near me
The 100% Family Center can address many of the service barriers that families report. The research guiding the 100% Family Center's development is based on decades of research focused on the social-ecological model, racial equity, and evidence-informed strategies for increasing the effectiveness and accessibility of innovation of services.
100% Family Center Collaborators and Partners
City Government
County Government
School District
Local Healthcare provider agencies
New Mexico State Government
The business sector
Higher education
The 100% Family Center is a collective impact project of the 100% New Mexico initiative, guided by the local county-based coalition. The 100% Parent Supports Action Team can take the lead on guiding the development of the 100% Family Center. The Center can be designed and funded with a shared vision, goals, and shared understanding of data use, communication strategies, interrelated activities and partnerships with local government. For more information, please contact us.
Was this article helpful?